I've got a set of these rare wheels for sale, ideal for anyone wanting to keep a classic 4-stud look for their S13 and in perfect offsets as well. It's in fact this very set:
http://www.hardtuned...howtopic=468339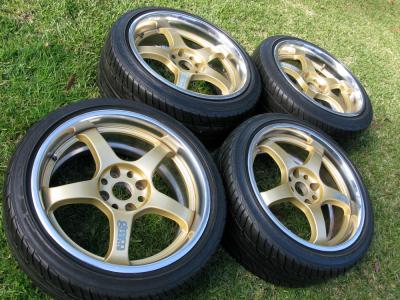 Note that I've linked the old photo from the previous post, because I'm a lazy shit and it's effort to take the wheels out of storage for new pics. I'm more than happy to take new ones for interested buyers, just let me know.
Price: $1250
Located Sydney northern suburbs
Edited by Skepticism, 12 September 2017 - 10:19 AM.